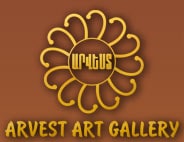 Every Monday Arvest Art Gallery master-class takes place.
75/78 Bogenbay Batira Street
(corner Kaldayakov)
Almaty, Kazakhstan

Phone: + 7 727 291 47 97
Mobile: + 7 701 799 94 09

Upcoming events



Dear Ladies and Gentlemen!
Arvest Art Gallery is pleased to invite you to the Annual Christmas Exhibition
"Christmas fairy-tales"
The opening will take place on December 20, at 6:30 p.m.
The display will continue for three weeks


We await you at our gallery!




Our services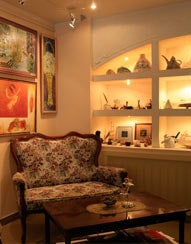 The main activities of the "Arvest" gallery
Organizing of personal and group art exhibitions;
Selling paintings, graphics and sculptures;
Selling items of arts and crafts, jewelry and souvenirs;
Organizing and conducting master-classes;
Consulting and advertising services for cultural events;
Formation and exhibiting the art collections owned by the private persons, enterprises or banks;
Art design for office and living interiors;
Custom artwork framing;
Photo shoot;
Visage.