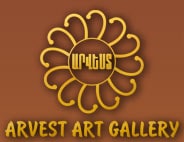 пїЅпїЅпїЅпїЅпїЅ пїЅпїЅпїЅпїЅпїЅпїЅпїЅпїЅпїЅпїЅ пїЅ пїЅпїЅпїЅпїЅ пїЅпїЅпїЅпїЅпїЅпїЅпїЅ пїЅпїЅпїЅпїЅпїЅпїЅ пїЅпїЅпїЅпїЅпїЅпїЅ-пїЅпїЅпїЅпїЅпїЅ.
пїЅ. пїЅпїЅпїЅпїЅпїЅ, пїЅпїЅ. пїЅпїЅпїЅпїЅпїЅпїЅпїЅпїЅ пїЅпїЅпїЅпїЅпїЅ,
75/68, пїЅпїЅ. пїЅпїЅ. пїЅпїЅпїЅпїЅпїЅпїЅпїЅпїЅпїЅ

пїЅпїЅпїЅпїЅпїЅпїЅпїЅ: + 7 727 291 47 97
пїЅпїЅпїЅ. пїЅпїЅпїЅ.: + 7 701 799 94 09

ANDELKO BOLJAT (Angelo) BIOGRAPHY Andelko Boljat ( Angelo) was born in 1957 in Croatia, Europe. He is an artist working across sculpture, installation, drawing and painting. He studied at the Academy of Fine Arts, University of Zagreb, Croatia and holds a Master Degree in Sculpture. He had some solo exhibitions in Zagreb, Croatia, and participated in lot of group exhibitions in Croatia. He is a member of Croatian Association of Artists. During last ten years he was working as a restaurator in Croatian Conservation Institute in Zagreb.